Trailer
About The Film
Quebec My Country Mon Pays charts the aftermath of Quebec's Quiet Revolution in the 1960s. This social justice movement unleashed dramatic cultural and political changes that led to the separatist movement, the FLQ terrorist crisis and, ultimately, the exodus of more than 500,000 English-speaking Quebecers. Montreal-born filmmaker John Walker reveals his own complicated relationship with the province in a film brimming with love and longing.
About John Walker
John Walker is one of Canada's most prolific documentary filmmakers. His films, which are personal, lyrical and express a deep understanding of the human condition, have won international acclaim and appeared at major film festivals from Toronto to Tokyo. A co-founder of DOC (Documentary Organization of Canada), his credits include The Fairy Faith, A Drummer's Dream, Men of the Deeps, Passage, and Arctic Defenders.
Upcoming Screenings
There are no upcoming events.
Reviews & Interviews
---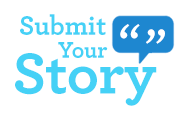 Did you or your family live in Quebec during the sixties and seventies? Did you choose to move because of what was happening in the province at the time? We'd love to hear your story and post it with others on the website.
"I felt that Rene Levesque in Quebec was trying to create, you know, a real society of social justice – and he sold me on that. I thought he was for real."

"You have to understand that there is absolutely no relationship between French-Canadians and English-Canadians, to this day. So it is a community they don't know. And they don't care about them."

"I identify as a Quebecer. I'm Quebecoise, that's what I am. It's where my family's from, it's where I feel I belong, and just because I grew up speaking English as a mother tongue doesn't make me any less or give me any less sense of being a Quebecoise."