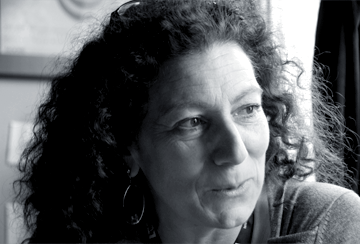 Ann Bernier, Producer
A Québécoise born in Montreal, Ann Bernier spent her formative years speaking French before her family relocated to New Brunswick. She experienced culture shock when she was enrolled in the English school system, and returned to Quebec to attend high school. She moved to Halifax for university, so she has a unique perspective on the subject matter that informs Quebec My Country Mon Pays.
Bernier has been working in the film and television business since 1988, when she joined Telefilm Canada's Atlantic office. She spent 12 years nurturing up-and-coming filmmakers and producers, overseeing many television and feature film development projects and later the New Media Fund. Bernier was instrumental in establishing a new program for emerging filmmakers – one of the first projects it produced was the critically acclaimed Parsley Days by Andrea Dorfman.
In 2000, Bernier left the public sector, joining the Atlantic Film Festival to produce the international co-production conference Strategic Partners (Canada and the UK in 2000 and Canada, Spain and Latin America in 2001).
An independent producer since 1999, Bernier was Director of Operations and Development at imX Communications Inc., which produced such award-winning co-productions as Margaret's Museum, starring Helena Bonham Carter; Love and Death on Long Island, starring John Hurt and Jason Priestly; New Waterford Girl; and the feature documentary Damage Done: The Drug War Odyssey. She was the Executive Producer on Rohan Fernando's feature film Snow.
Along with Quebec My Country Mon Pays, Bernier is co-producer on Donna Davies's feature documentary, Fanarchy, produced for HBO Canada, and is developing a French project, En Français, SVP. She and her partner Chris Zimmer are also developing a number of feature film projects including an international co-production, The Ordinary Seaman, and indie feature Monica's News.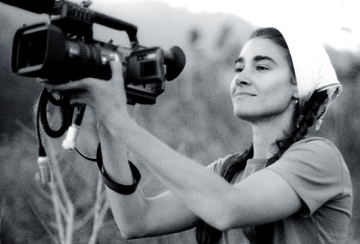 Katerine Giguère, Cinematographer
Katerine Giguère has worked in the film industry for more than 20 years, beginning her career as an assistant camera operator on feature-length dramatic films. She went on to become a partner in the documentary production company Rapide-Blanc, where she produced, directed and shot her first documentary, Seeds of Hope (L'île aux fleurs).
For the past 12 years, Giguère has been working primarily as a director of photography, collaborating with several noted documentary filmmakers on shoots around the world, including Quebec, the United States, Africa, Asia, Europe and Central America. Many of these films have been presented at film festivals around the globe.
Attracted by photography and dramatic films as much as by documentary, Giguère will never exhaust the world of images that inspire her.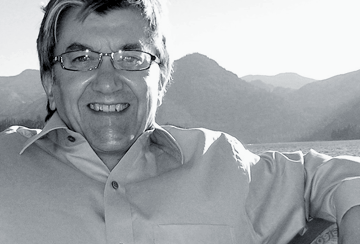 Jeff Warren, Editor
Jeff Warren has been a film editor in Canada for more than 30 years. He freely moves between feature films, television drama and feature documentaries.
Quebec My Country Mon Pays is his fifth collaboration with John Walker, having previously edited Passage, Tough Assignment, A Drummer's Dream, and Arctic Defenders.
Over the years Warren has worked with many of Canada's top directors, including John L'Ecuyer (A Date With Misfortune), Sudz Sutherland (Home Again), Gary Yates (High Life), Sturla Gunnarsson (Such A Long Journey), John Fawcett (The Bridge), Norma Bailey (The Sheldon Kennedy Story), John Candy (Hostage for a Day), Colleen Murphy (Desire), Don McBrearty (The Interrogation of Michael Crowe), David Wellington (Dead Aviators), Peter Wellington (Joe's So Mean To Josephine), and Nettie Wild (Blockade).
In addition to editing, Warren has been a mentor at The Canadian Film Centre, and has given presentations and workshops at York University, Ryerson Polytechnical University and Confederation College.
He has won two Hot Docs Awards, three Gemini Awards, four Directors Guild Awards and a Genie Award for editing. He has been nominated many more times, including an Emmy nomination in the U.S.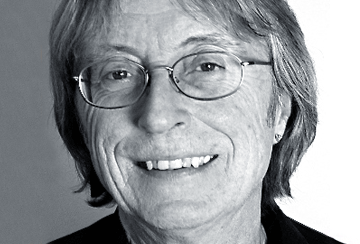 Sandy Moore, Composer
Sandy Moore describes the score for Quebec My Country Mon Pays as 'shifting colours of music that highlight and underscore the emotional synchronization to images that define the complexity of thoughts and situations moving through the landscape of memory.'
His first collaboration with filmmaker John Walker came with Arctic Defenders in 2013. Moore's scores for film span more than 20 years. His first feature film was The Midday Sun in 1989 and since then he has received awards for documentaries Folk Art Found Me (1984), The Illuminated Life of Maud Lewis (1989), and Dinner for One, a faux opera short that won Best Original Score at the Atlantic Film Festival in 2006. He was nominated for a Genie Award for Thom Fitzgerald's The Wild Dogs in 2002.
Moore's work on the Trudeau miniseries in 2002 garnered this review from the Globe and Mail: 'Music is used with great skill to establish a time and propel the story. Often it's eerily perfect and moving.' Macleans said 'Scene after scene is heightened by a superb soundtrack.'
Moore's significant repertoire includes compositions for film, concert, theatre and dance. He often uses music as a metaphor, and through every movement of every piece there resonates an authentic texture of heartfelt personal expression. He gives sound everything: resonance, warmth, presence and clarity.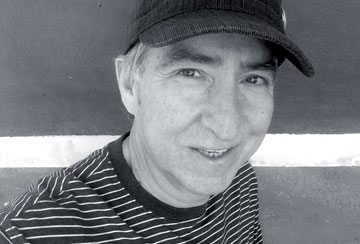 Alex Salter, Sound
During Salter's formative years at the Nova Scotia College of Art and Design in Halifax and York University in Toronto, he developed a keen awareness and fascination with the art of photography, video, film and sound. In 1974, while still a NSCAD student, his video art was exhibited and collected by the Art Gallery of Ontario as part of the first national exhibition of video art in Canada, called Videoscape.
Through the years, Salter's career has seen him progress from boom operator to location recordist, and from sound editor to sound designer. In the early 1980s, Salter began a long association with the National Film Board of Canada, where he has acquired more than 70 credits.
During his career as a location sound recordist, he worked worked with many filmmakers and travelled the world to exotic locations including Africa, India, Papua New Guinea, Bhutan, Greenland and the Canadian Arctic.
An award winning sound recordist and sound designer, Salter received a Gemini Award for his work on John Walker's film Men of the Deeps, and has been nominated for several others. In recent years he has had the privilege to work with Walker on several of his award-winning films, including The Fairy Faith, Passage, A Drummer's Dream, Arctic Defenders and, now, Quebec My Country Mon Pays.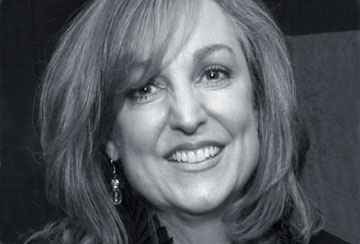 Elizabeth Klinck, Visual Researcher
Elizabeth Klinck has worked as producer, researcher and clearance specialist on international documentary films and digital media projects that have garnered Emmy, Peabody and Oscar awards. Klinck has personally been nominated and won many international researcher awards. She has lead workshops and seminars in both North America and in Europe.
Klinck serves as a board member of the FOCAL International Executive and WIFT Toronto. Formerly she was on the board of Impact Media and AV Trust. She is a founding chairperson of the Visual Researchers' Society of Canada and is a member of DOC and WIFT Toronto.